Tapan Roy is a name that comes naturally when we talk of Bengali folk music. A Doctorate degree holder in music, he has several albums under his belt. Growing up amidst the greenery of rural Bengal, he took to music quite spontaneously. And it was his love for music that brought him to Kolkata, where several opportunities were waiting for him.
He was musically gifted since childhood and nurtured it further by taking lessons in Classical music from
Kalyan Guhathakurata, Bengali Modern Songs from Pintu Bhattacharya, Nazrul Geeti from Sukumar Mitra & Lokosangeet from Dinendra Chaudhuri. However, he soon realized that Lokosangeet (folk music) was his true calling. And thus begun the journey to delve deeper into the roots of the "mother song", a name that folk music is often referred to as. He left Bangabashi College to pursue Graduation & Post Graduation in Music from Rabindra Bharati University. He completed his PhD on the subject "Bangla Lokosangeete Nodi" from Kalyani University under the guidance of professor Barun Kumar Chakraborty.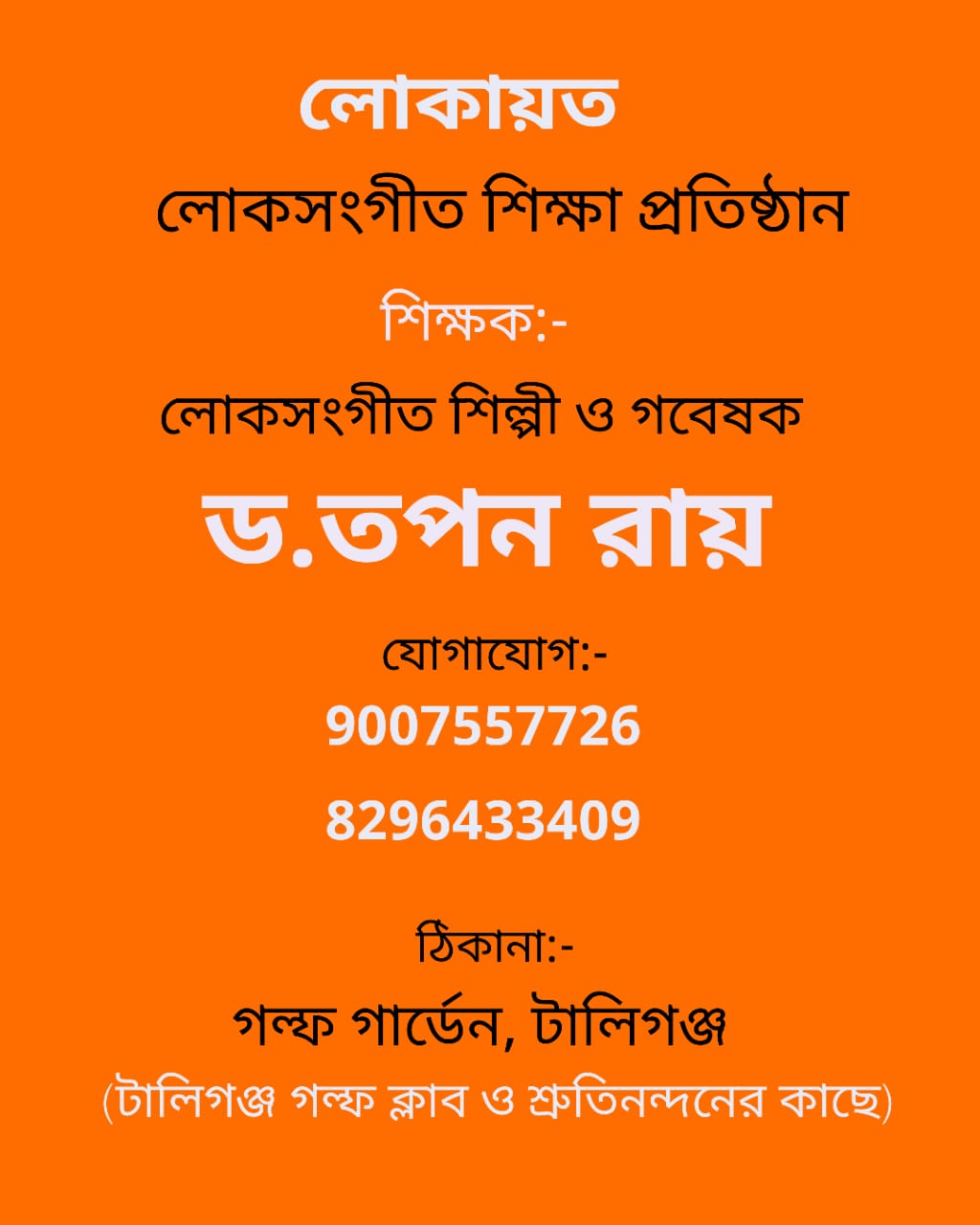 His first album "Akashe Batashe" was published by HMV in 1998, followed by a series of other albums which gained huge popularity among the folk music lovers. A playback singer in films like "Dekha" by Gautam Ghosh, documentaries like
"Lalan Fakir" by Iswar Chakraborty, "In the land of Chhinopatra" by Saibal Mitra & some other teleserials, a music director for renowned group theaters like 'Bahurupi', 'Samakalin Sanskriti', 'Roop Darshan' etc, singing the title songs for the dramas "Naakchaabita" by Bibhas Chakraborty & "Matir Gobhire" by Ashok Mukhopadhyay--this maestro has made significant contributions in the world of Bengali Folk Music.
Apart from performing in different places in India, he has even been a part of the prestigious Bangla Utsav held in Canada (2003) & Nababarsha Utsav in Bangladesh (2005).
He is the mentor of the one and only Women's Bengali Folk Music Band- 'MADOL' and also mentor of 'MUKTOBERI' 1st inmates folk band in India.